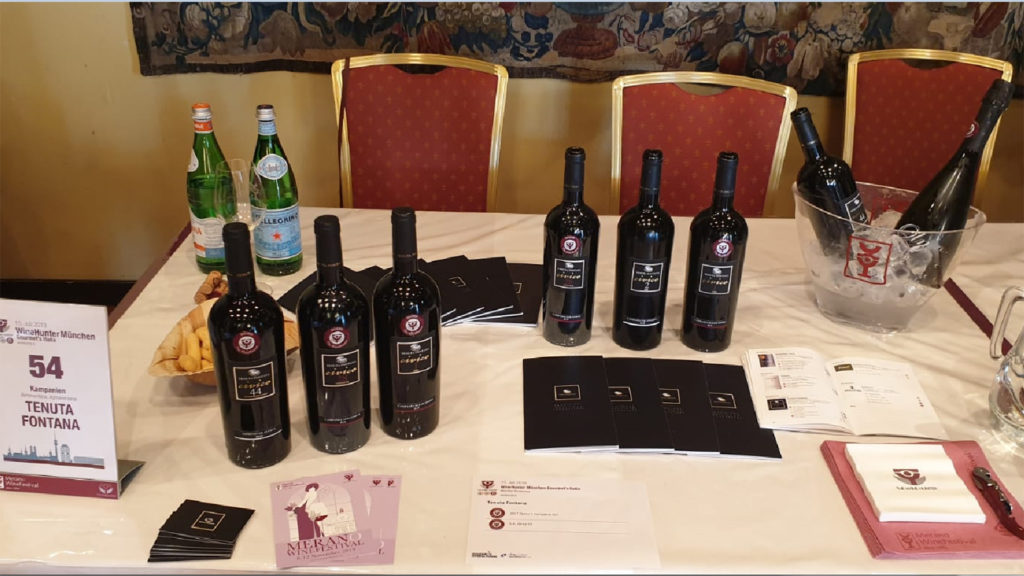 On July 15th in Munich the 16th edition of the WineHunter München will be held: a unique opportunity to taste selected Italian wines and gastronomic products, and to immerse yourself in the atmosphere of a typical Italian day.
The event, organized in collaboration with the Italian-German Chamber of Commerce of Munich, is promoted by the organizers of the Merano Wine Festival and reflects the values of excellence and elegance.
Excellence obtained thanks to the careful selection of products by Helmuth Köcher and his WineHunter tasting commissions, elegance for the wonderful event location of the Künstlerhaus München.
Tenuta Fontana is proud to participate in the event as a protagonist, here are some images that portray the moments of the inauguration with the opening of an amphora in terracotta from Impruneta containing our Asprinio from Aversa.
Spectacular moment where curiosity turns into culture, tradition and archeology of taste.